Quick update on a couple of releases confirmed recently on Ultra HD and Blu-ray.
Live By Night
Warner will release the Ben Affleck movie on March 21 on Blu-ray with a Dolby Atmos soundtrack. No Ultra HD Blu-ray edition have been announced at this point.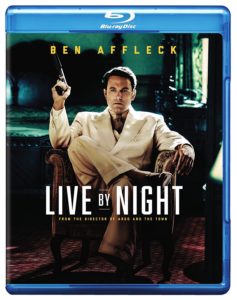 Expendables & Expendables 2
The two movies from Lionsgate will have an Ultra HD Blu-ray release, now with a Dolby Atmos soundtrack. Both will be available on May 2.
3:10 to Yuma
The Lionsgate movie will receive a brand new DTS:X soundtrack when release on UltraHD Blu-ray on May 2.