A quick update to wish you the best for the on going Holidays and to let you know that I updated the lists on the site with the couple of releases announced recently, even if it's been a pretty slow news period.
The big one is The Dark Crystal anniversary edition coming to Ultra HD Blu-ray on March 6th with a new Dolby Atmos soundtrack.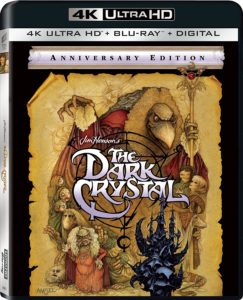 The horror movie Jigsaw has also been confirmed with Dolby Atmos on both its Blu-ray and Ultra HD Blu-ray next month when it is released on January 23.